Handheld Ear Tag Reader 500
The portable Plastifran ISO RFID Handheld Ear Tag Reader "APR500" combines an alphanumeric keyboard, a graphic display, a large memory and an high connectivity in a very robust IP64 housing. The Plastifran Handheld Ear Tag Reader "APR 500" is small enough to fit into a shirt pocket and is very easy to use, even under rough conditions.
The ergonomic alphanumeric keyboard and the large enlightened graphic display with large touch keys offer an easy operation. The memory capacity for 6000 animal numbers is sufficient to work with for more than one day. The data is protected, even when the battery is completely empty.
USB, RS232 and Bluetooth are standard interfaces, which provide a flexible wireless communication.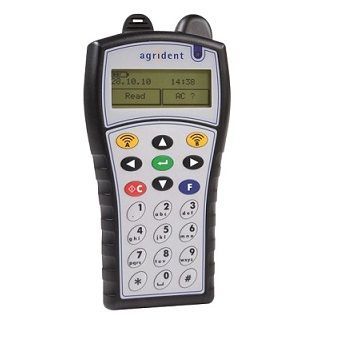 Plastifran Handheld Ear Tag Reader "APR 500"
Would you like a quote or do you want to ask a related question? Please fill in the contact form now. We will respond as soon as possible.
Contact information
Plastifran B.V.
Smaragdweg 60
5527 LB Hapert
The Netherlands
Chamber of commerce
17235230
Request a quote »